Ecco una foto di Billie a bordo campo dopo aver preso un dito in un occhio da un All Bluff.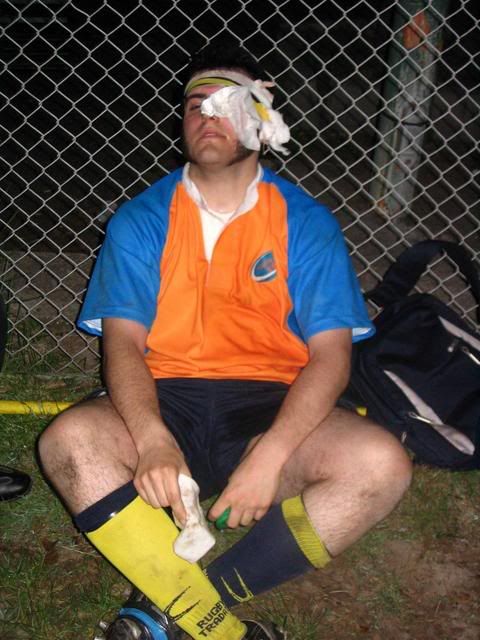 E un terzo aneddoto del weekend romano:
3.
Mi metto a parlare con un irlandese, durante la partita, a Piazza del Popolo, e a un certo punto gli chiedo "Where in Ireland are you from?" "Cork". Cork. In Munster. Allora gli dico "I'm going to be the
next hooker of Munster
" "Aye, good luck!"